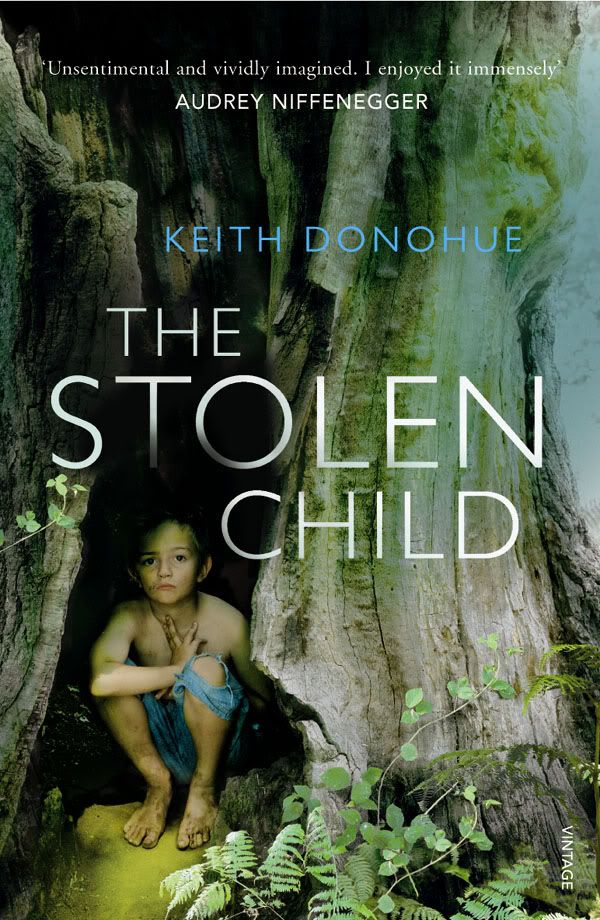 The stolen child is a really interesting book, quite unlike any other I have read. It is a story of a young boy, Henry Day, who is stolen away in the 1940's by fairies (hobgoblins) and replaced by a changeling who looks like him. The book follows the strange new life of Henry Day among the hobgoblins as well as the "parallel life" of the changeling who took Henry's place in the human world.
This is such an enchanting book, dark fairytale where real life and myth are mixed in a rather original way. It is atmospheric and dreamlike yet lucid and fascinatingly disturbing. It is a story about past and present and what makes us who we are.
This was an awesome read because the subject is so fascinating and I felt the atmospheres so vividly. There is something really mysterious and creepily enchanting about a bunch of wild, ageless "children" who are no longer really human and how it would feel to be stolen away from the world of people into the dark and earthy settings of this world.